The status of a clash in BIMcollab ZOOM is indicated by the color of the clash box in the 3D window.

Clash status in the clash results

In an online workflow in BIMcollab ZOOM, a clash can have three statuses in the clash results.

These statuses are indicated with the following symbols:

Unhandled. No choice has been made to report or ignore the clash

Reported. The clash has been reported to an issue.
Next to the icon, the number of the issue to which the clash is linked is shown, and the clash name is greyed out
Ignored. The clash has been ignored. The clash name is greyed out
In the 3D window, the statuses are visualized by means of the color of the clash box in schematic mode.

Red: Clash is unhandled

Orange: Clash has been reported


Grey:

Clash has been ignored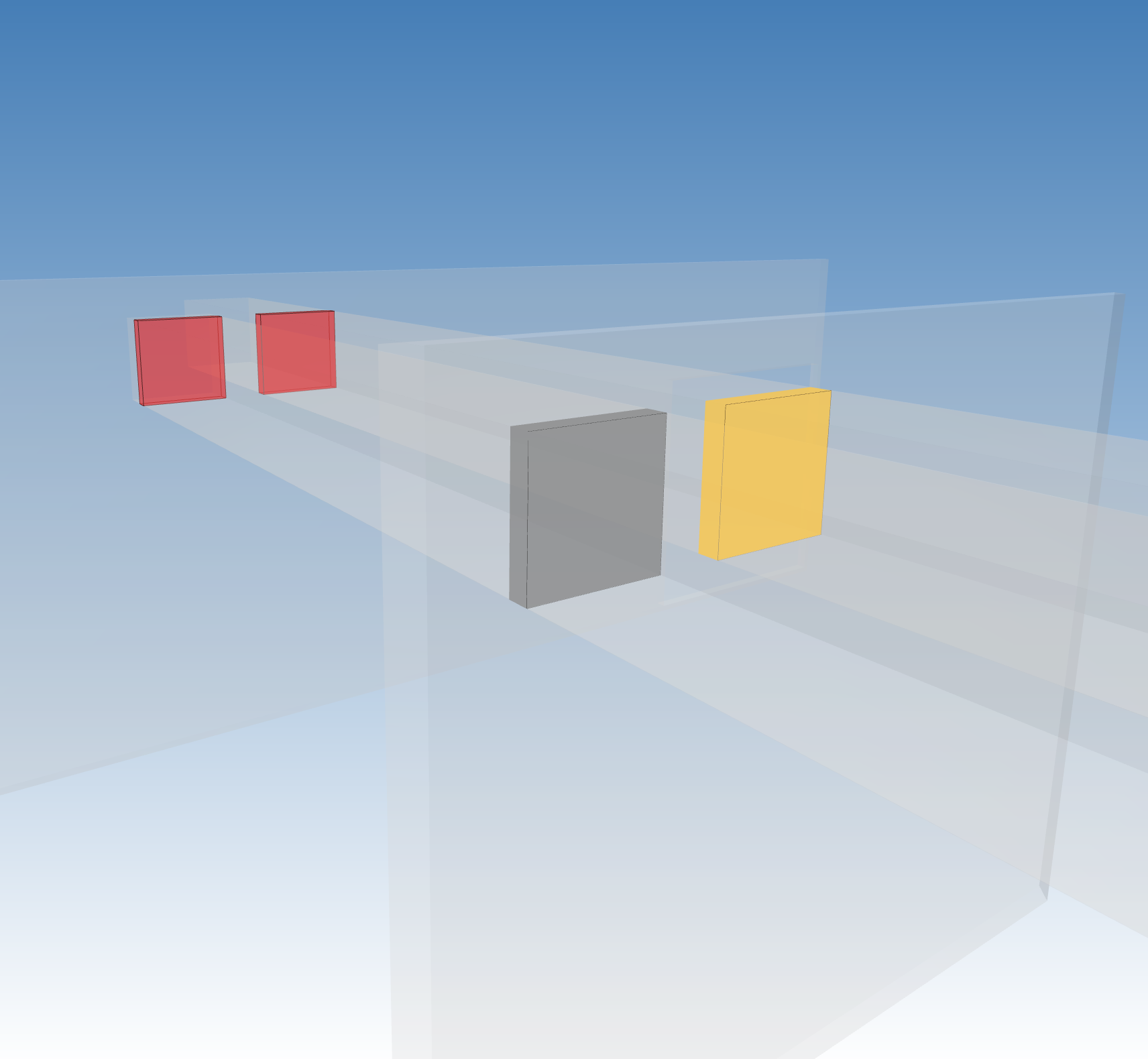 A clash can only have one active status. The statuses can be changed by 3 actions

Report: Change status from Unhandled or Ignored to Reported. An issue is created from the clash or clash group

Ignore: Change status from Unhandled to Ignored

Mark as new

: Change status from Reported or Ignored to Unhandled

When marking a previously reported clash as new, the link to the issue will be lost

For more information about reporting clashes in BIMcollab ZOOM, read
Create Smart issues by reporting Clash results
Clash status in an issue

In BIMcollab ZOOM

When zooming to an issue which contains reported clashes, the 3D window will also give feedback on the status of the clash by means of the color of the clash box.
The issues themselves know what the status of a clash is, it is not necessary to first re-run the clash detection.
The colors indicate if the clash is still active or not.
Orange:

Clash is still present

Green: Clash has been resolved

Purple: One or both of the clashing elements is missing, cannot determine whether clash is still present or not

In BIMcollab Cloud

You can follow the progress of reported clashes in BIMcollab Cloud as well.
Smart issues which contain clashes, will contain an overview of all clashes in the issue and their status.
This list, as well as the issue's viewpoint, will reflect the status of the issue so you also can review issues directly from the project in your space.