To create a new project, click on the button 'New project' in the upper right corner of the 'My Projects' page.


If you cannot see the 'New project' button, you do not have rights to create projects in the space. Contact the space administrator to adjust your rights if necessary.
When creating a new project, choose a name to identify the project. You can choose a personal cover image for the project by clicking on the camera icon on the default image.
If needed, you can
use an existing project as a template
and copy the team members and all project properties.
Once the project has been created, you can add additional information like the start- and end date, and the project description. You can find the project's settings in the 'General' tab of the project's Settings page.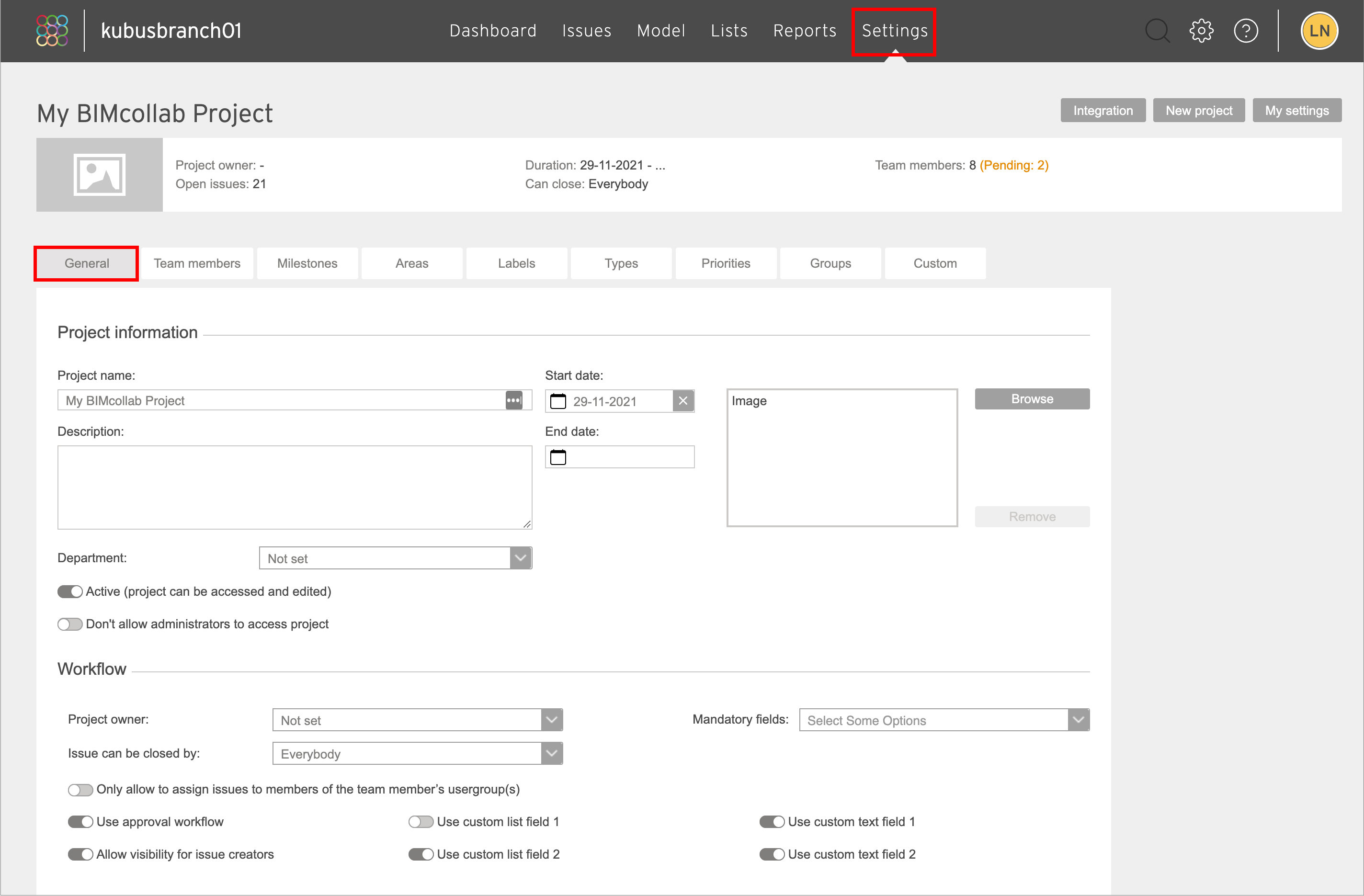 In a private BIMcollab Cloud space you have several extra options to define the settings of the project.
Set a Project owner, who is the default user to whom issues will be assigned if no other user is chosen

Specific for Connected and Enterprise:


Mandatory fields




Only allow team members to assign issues to members of their own

user groups

Define whether the approval workflow, visibility and custom fields are active.
For more information about these features, consult the article Enable workflow features for projects in a Connected or Enterprise space.


Customers using the free plan of BIMcollab Cloud are limited to a single active project, so your current active project will be deactivated automatically when you create a new one.