To create a new project click on the button 'New project' on the upper right corner of either the projects page or your dashboard. If needed, you can use a previous project as a template and copy the team members and all project properties.

When creating a new project, you can choose a name, start date, end date and description for the project. By clicking 'Browse', you can choose a personal cover image for the project.


In a private BIMCollab Cloud space you have several extra options to define the settings of the project.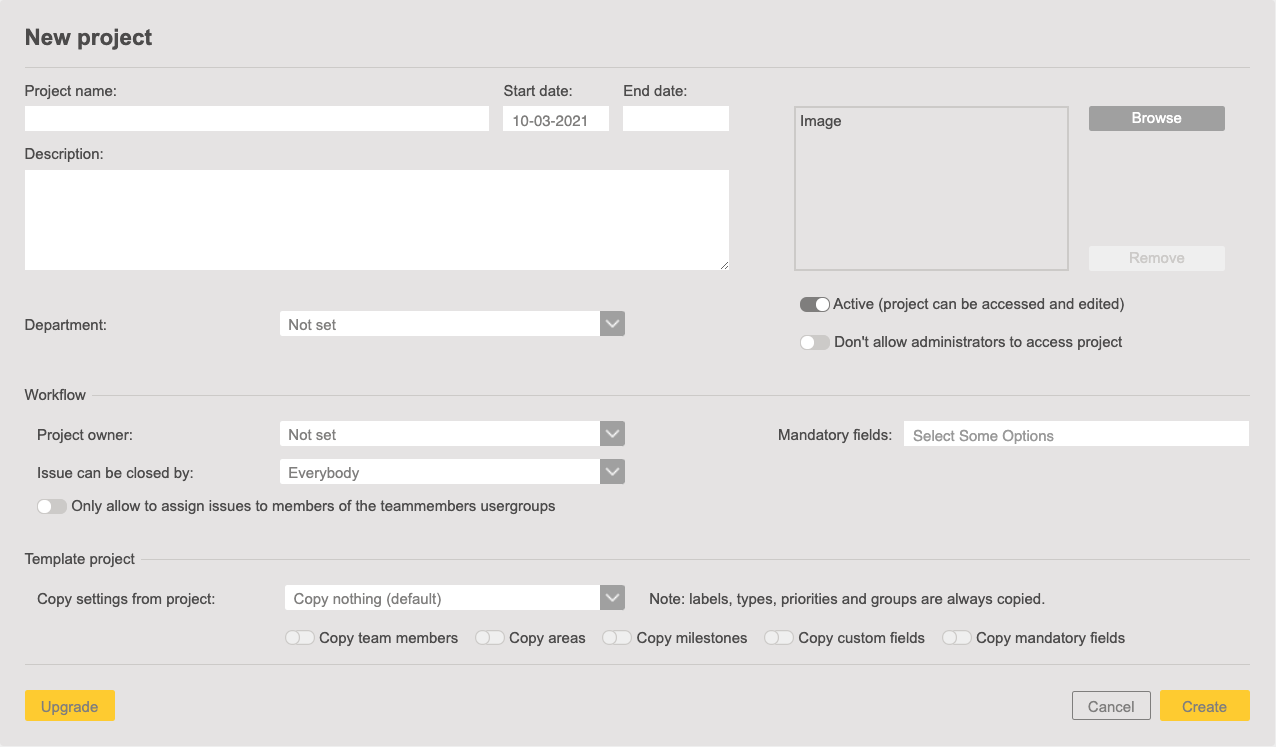 In Connected and Enterprise plans, you can choose
mandatory fields
, and only allow team members to assign issues to members of their own
user groups
.