Use a project as a template
When creating a new project in BIMcollab Cloud you can make use of an existing project as a template and copy its settings.
In the section 'Project template', choose the existing project you want to use as a template and enable the options to copy the Team members, Areas, and Milestones.

Smart views, Clash rules and List definitions which have been added to the Shared folders of the template project in BIMcollab ZOOM can be copied to the new project as well.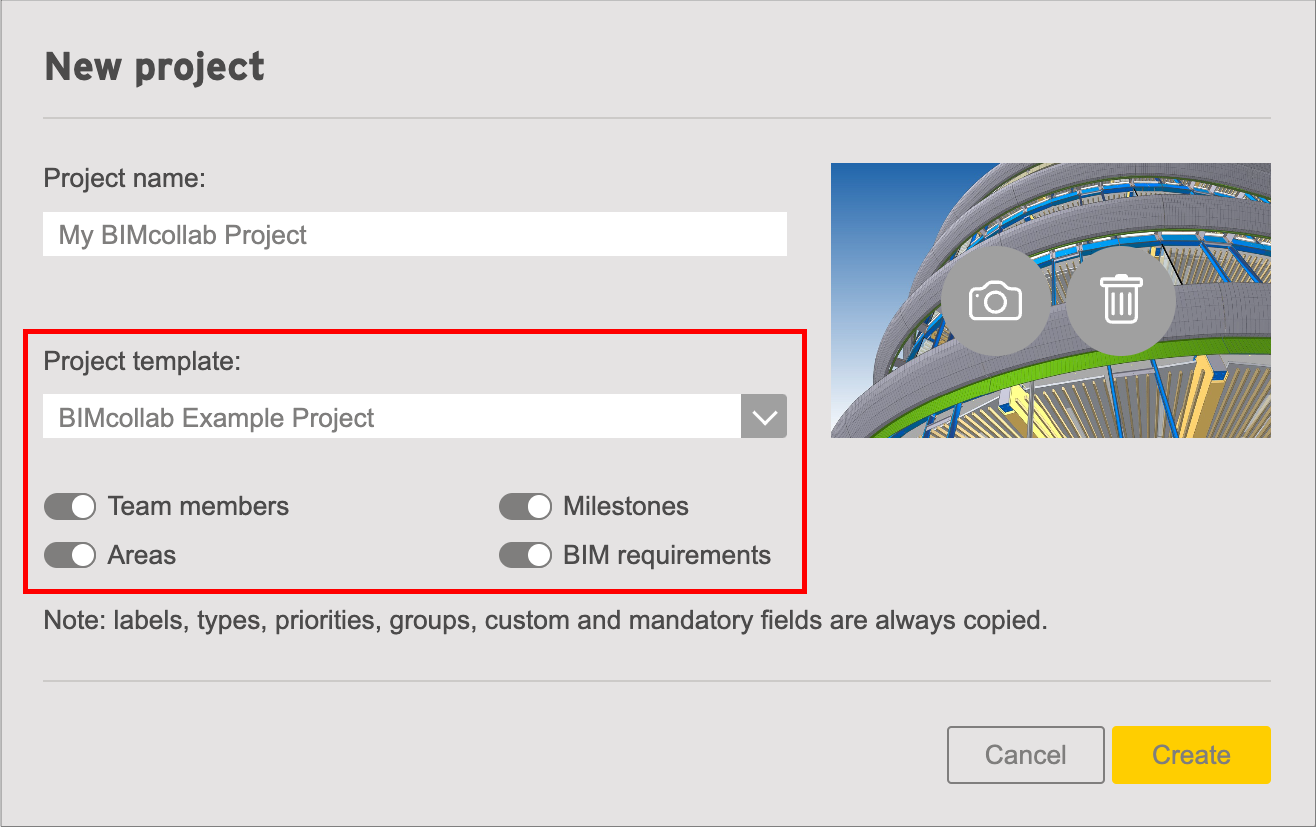 Labels, types, groups and priorities,
as well as the Custom and Mandatory fields in Connected and Enterprise spaces,
will always be copied along with Project owner.
If necessary, these settings can still be edited later on the Settings page of the project.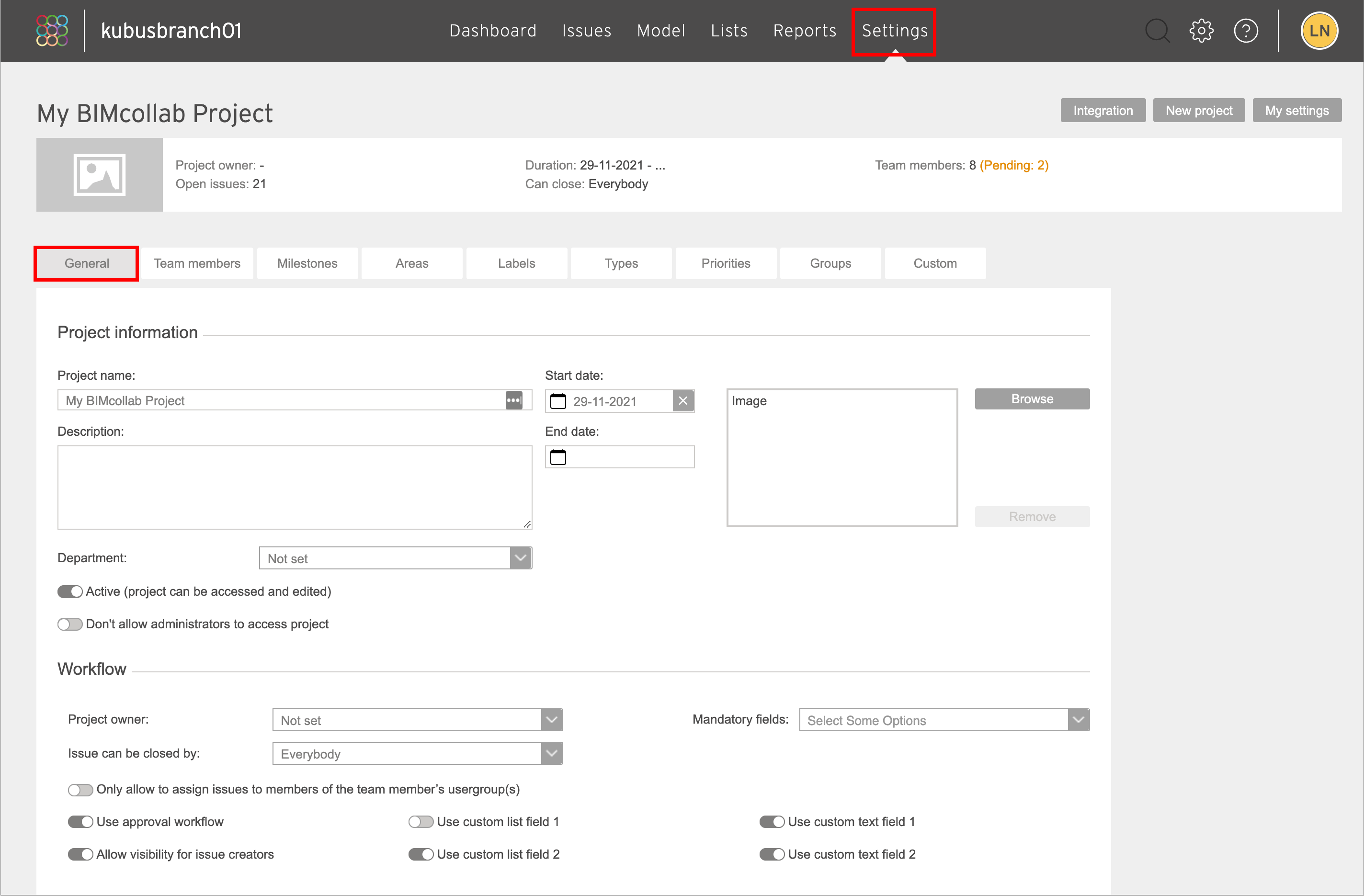 When you work with company standards for all or some of these values, set up a template project to use specifically for this purpose.

Create a new project in your BIMcollab Cloud space, and give it a name so it is recognizable as the template project

Add all project leaders in the space as team members to the project
Add all correct issue properties, like Areas, Milestones and Labels, to the project
In BIMcollab ZOOM, put all company Smart views, Clash rules and List definitions in the Shared folder of the project




When creating any new project, use the template project to copy all values which are needed for the project
Related Articles

Create a new template

Create a new template As an administrator in a space you can create project templates in which all project properties, like issue settings and team members, are saved. New projects can be created based on a template, so all of these settings are ...

Define project properties

After you have created a new project you can now change the project's properties so that it meets your requirements. Do you want to advance your knowledge about BIMcollab Cloud? Go to our BIMcollab Academy and enroll in the BIMcollab Cloud course. Go ...

Create a new project

To create a new project, click on the button 'New project' in the upper right corner of the 'My Projects' page. If you cannot see the 'New project' button, you do not have rights to create projects in the space. Contact the space administrator to ...

Good issue management

Using an issue management platform like BIMcollab Cloud can save time, avoid mistakes and create transparency within a team. As powerful as BIMcollab's issue management may be, if it is not used in a structured way, the full potential may not be ...

Use reports to create a project backup

The best way to create a backup copy is to save the whole project including history to a PDF, XLS, or BCF report. As a project leader, go to the Issues page of your project and set up a filter for the issues you want to export. Editors and Reviewers ...