In BIMcollab ZOOM you can add point clouds to your project in the same way as you would add an IFC model to perform a side by side comparison.

In the menu select File > Add to project and select the point cloud file(s) you wish to add the project.

In the Open dialog, choose 'Point cloud file (*.e57, *pts, *.txt, *.xyz)'.



BIMcollab supports point clouds in the E57 file format (.e57) as well as in a text file format (.txt, .xyz).
When you have selected the correct file, choose ' Open'. The Point cloud will be loaded in BIMcollab ZOOM.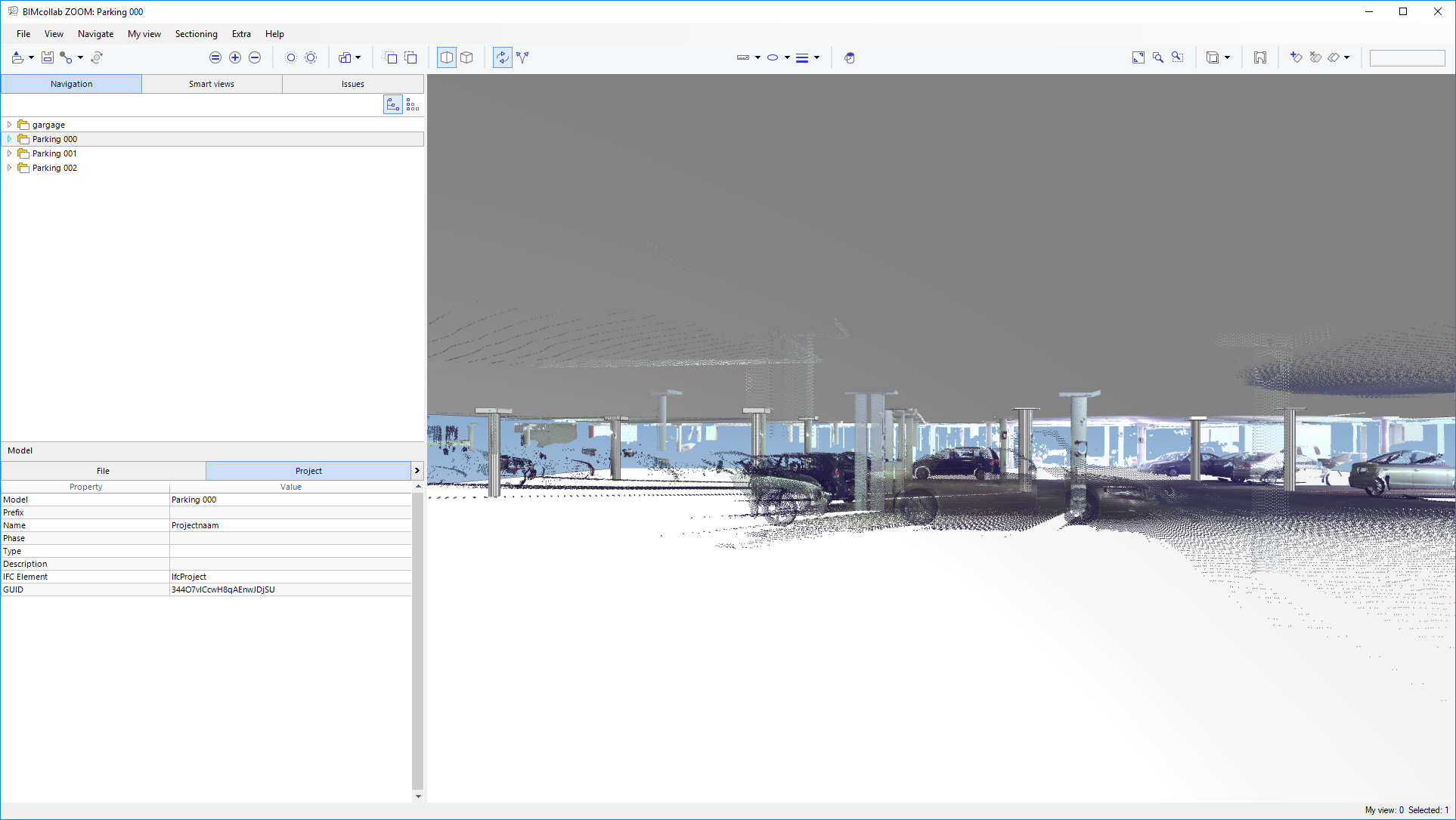 Because point clouds can be quite large, BIMcollab ZOOM may not load all of the points in order to save memory and optimize performance.

You can see how many of the points are loaded in the Summary tab when the scan is selected in the model tree.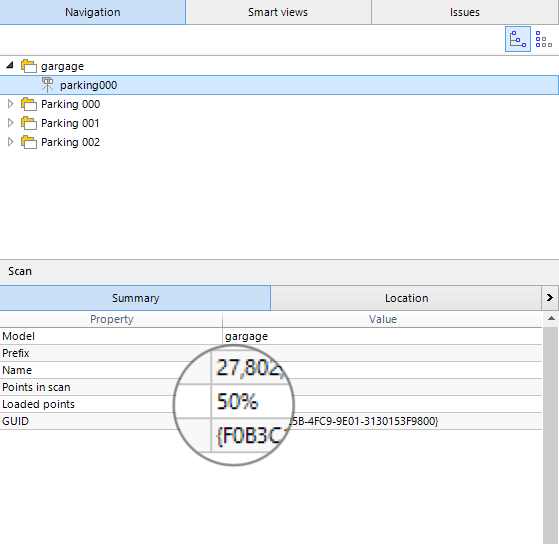 In order to load more or less points, right click on the scan in the model tree view and select 'Reload model' in the context model. You can then choose which percentage of points to load.
E57 files can also contain multiple scans. If a point cloud is too large to handle practically, you can also unload some scans that are less important.
Once loaded, the point clouds can be manipulated in the same way as you would an IFC including moving and rotating it. (
see Aligning models
)
If you would like to compare the point cloud to your IFC models, add them to to your project as well.
You can also color a point cloud in order to create more contrast between the point cloud and the IFC model. To do so simply select the point cloud in the model tree and then click on the color selection button in the menu.