In Connected and Enterprise plans, project leaders can setup user groups to manage who can see issues, and to whom issues can be assigned.

Each team member can be added to one or more groups. Groups represent subteams within your project. They need to be setup in the BIMcollab project by a project leader before they can be used.


Once defined, users can be assigned to one or more groups by the project leader in the Team member settings of the project.

Go to the Settings page of your project

Select the Team member tab

Click on any of the team members to edit them, and add them to the desired group(s)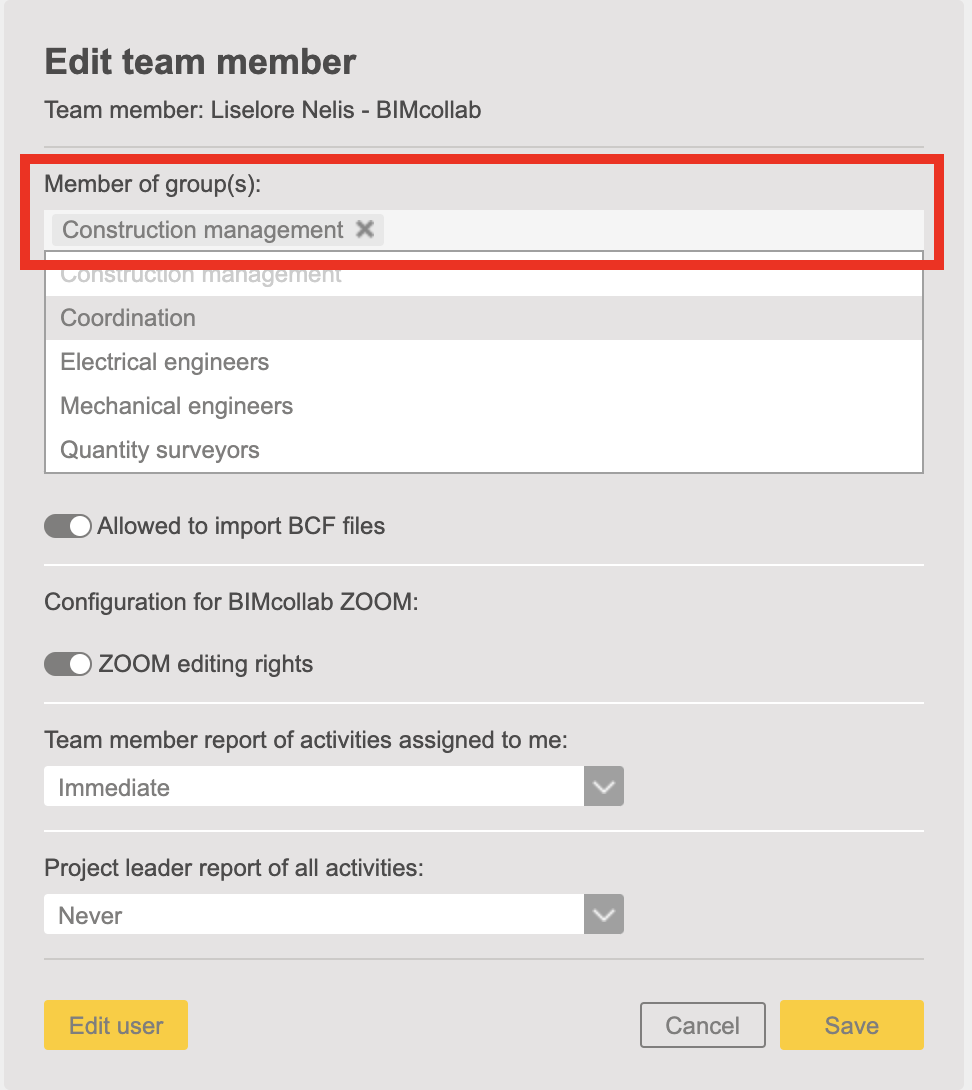 Visibility

When this field is activated for a project, it is possible to define which team members can view the issue w
hen an issue is created in the project.
By default, you have 4 options to define the visibility to hide issues from specific users:

All

Only me

My company

Project leaders

If these options are not sufficient for the needs of the project, the custom user groups can help with visibility management.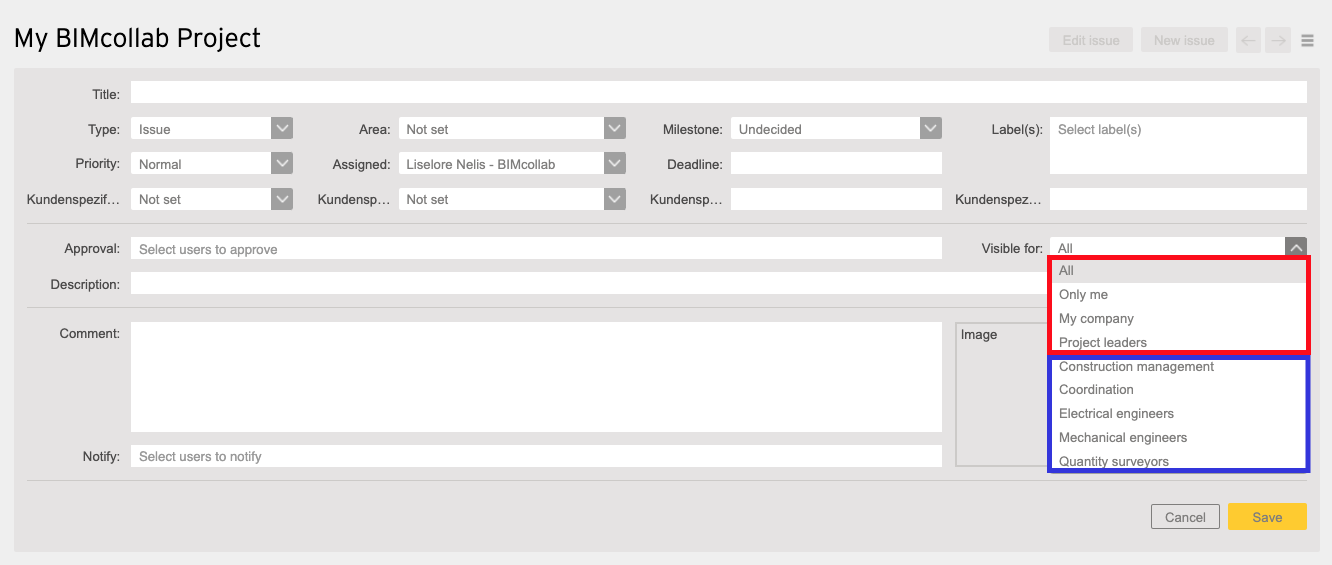 User groups and confidential issues are a feature of the Connected and Enterprise plan.

Apart from visibility, the user groups can also be used to limit to which users a team member can assign their issues.

If the option 'Only allow to assign issues to members of the team member's usergroup(s)' is
enabled in the project's settings
, team members can only assign issues to other team members that are part of the same groups. Since a team member can be part of multiple groups, it is also possible to assign issues across multiple user groups.