Use the camera of your mobile to add photos to issues in BIMcollab
When your device has a camera you can directly shoot a photo during the creation or editing of an issue.

To do this, select the button 'Browse' at the right of the viewpoint snapshot and your device will ask you to shoot a photo or select one from your collection.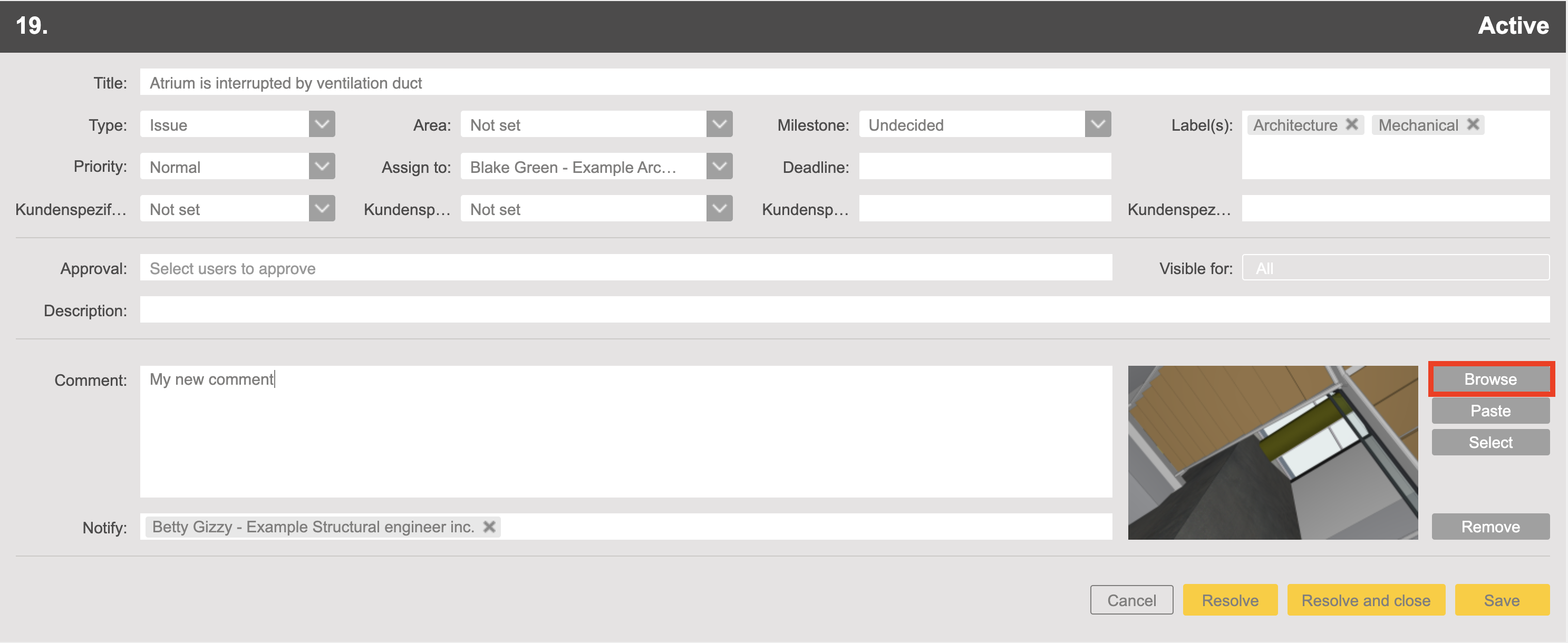 Related Articles

Edit and comment on issues

In BIMcollab Cloud, as well as with BIMcollab ZOOM or the BCF manager you can add comments to existing issues and edit it's properties, BIMcollab Cloud From BIMcollab Cloud, you can add comments and edit issues from the Issues page of your project Go ...

Edit multiple issues in BIMcollab Cloud

In BIMcollab Cloud, you have the possibility to edit multiple issues at the same time. To do this, you must go to the Issues page in your project, and choose the list or tile view to display the issues. When you are using the List view you can use ...

Unassigned issues

As project teams become more complex, it is not always known who an issue should be assigned to. In some workflows, it might be required that team members take responsibility for issues themselves. In BIMcollab, issues no longer need to be assigned ...

Add and invite team members on join.bimcollab.com

This article describes how to add team members to your free project on join.bimcollab.com. To know how to add team members to a project in a private space, consult the article Add and invite team members in a private space. Project leaders can add ...

Use a project as a template

When creating a new project in BIMcollab Cloud you can make use of an existing project as a template and copy its settings. In the section 'Template project', choose the existing project you want to use as a template and enable the options to copy ...