Synchronization of issues in BIMcollab Zoom
Synchronizing issues to your BIMcollab Space


New or edited issues which are not yet synchronized with BIMcollab Cloud can be recognized by the 'waiting to sync' icon in the issue list or on an issue tile: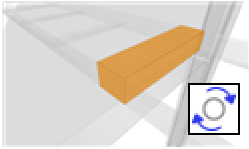 New issues are visible in BIMcollab Cloud




Issue updates are visible in BIMcollab Cloud




The assigned team member will receive a notification e-mail according to their set

frequency

Notified team members will receive a notification e-mail

Automatic synchronization

Auto-sync synchronizes issues when they are viewed or edited to
ensure users always have the latest status of issues.
To turn on/off the Auto-sync function, open the synchronization menu:


By default auto-sync is turned off.

When is information automatically synchronized?

Information is automatically retrieved from BIMcollab Cloud
when an issue is selected in the list or tile view.

Newly generated Smart Issues in BIMcollab ZOOM are not automatically synchronized.
Synchronizing and updating Smart Issues

Synchronizing Smart Issues will exchange changes with BIMcollab. Changes like a deadline being edited, a comment being added, or a new owner being assigned.

Related Articles

Creating and editing issues in BIMcollab Zoom

With BIMcollab ZOOM you can connect to a BIMcollab space and exchange issues directly. You can connect to an existing BIMcollab project or create your own new project. Connecting to your project from BIMcollab ZOOM Choose the desired project by first ...

Finding issues in BIMcollab Zoom

By creating a combination of models (created by different disciplines) you can visually detect conflicts between these models. Next to this, BIMcollab ZOOM Viewer has Smart views that can automate identifying and coloring components based on defined ...

Quick Start Guide BIMcollab Zoom

Find a printable version as attachment This Quick Start Guide describes the work environment and functionalities of BIMcollab Zoom. It will get you up and running in no time. If you have not yet installed it, download and install BIMcollab Zoom ...

Viewing specific issues in BIMcollab Zoom

When you are connected to a project, BIMcollab allows you to filter issues based on issue properties such as type, milestone and 'assigned to' and by using favorites. Filtering Use the values from the dropdown or checkboxes to create a filter to view ...

Setting up your BIMcollab Zoom Trial

BIMcollab ZOOM is a desktop IFC viewer for model validation. The full functionality of BIMcollab ZOOM can be unleashed by acquiring a full ZOOM license. This article will take you through the procedure to obtain a free 30-day trial of BIMcollab ZOOM ...