New release: Smart Properties | 09-06-2022
With the new version of BIMcollab ZOOM being released on June 9th 2022, Smart Properties are ready to use! With Smart Properties you can easily re-organize and structure BIM data to your needs for consistent model validation. We believe this feature is a game changer for the model validation landscape!

Create your own properties and classifications based on existing object attributes. Or map values from different properties to a single new, user-defined property, to be used generically within Smart Views, Clash Rules or Lists. Smart Properties offer many possibilities!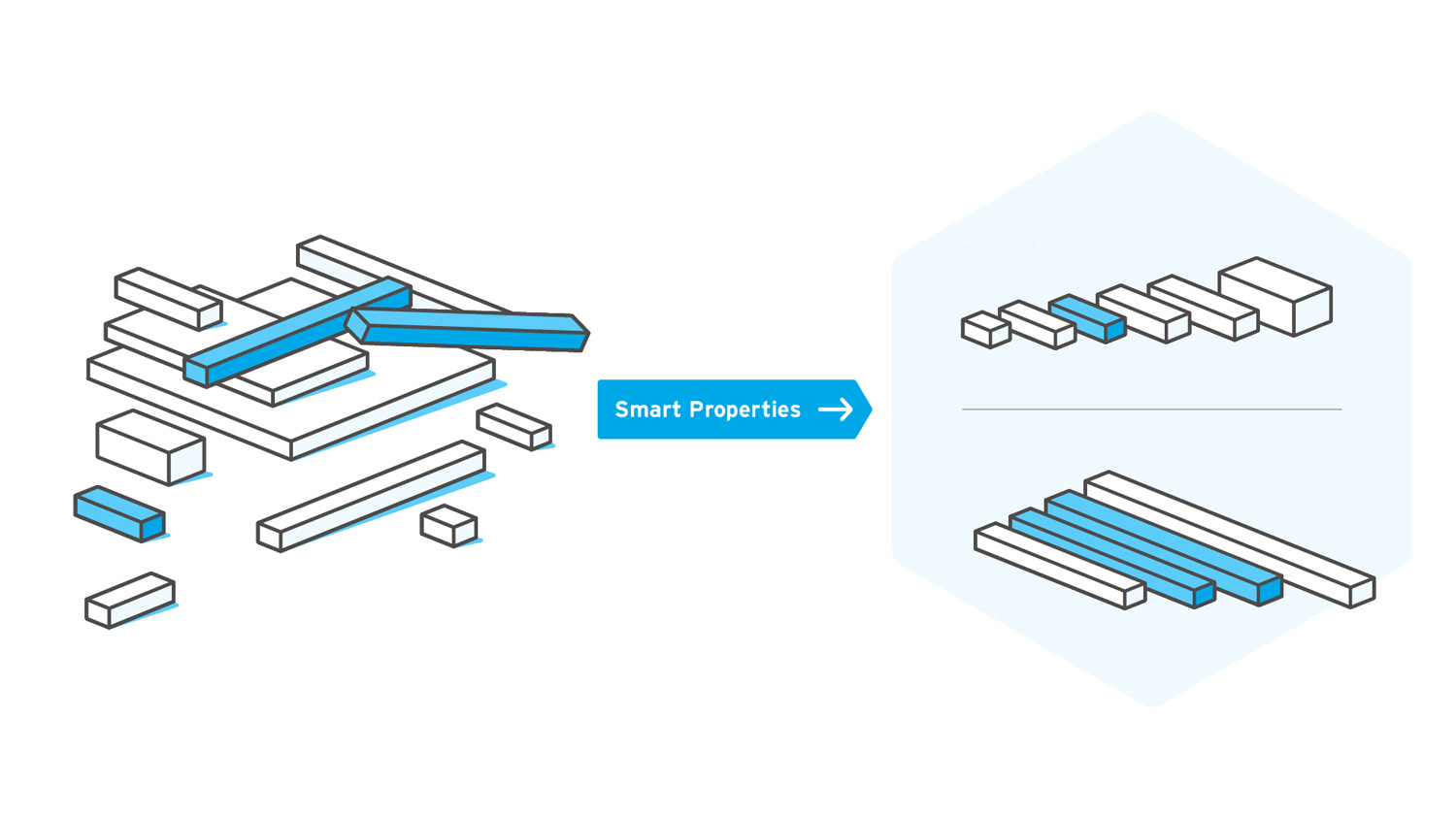 Related Articles

Create Smart Properties

Smart Properties in BIMcollab ZOOM are user-defined properties, based on existing object attributes. They help you to reorganize and structure BIM data. When working with IFC files delivered by multiple authors, it is inevitable that they contain ...

Where can Smart Properties be used?

Smart Properties are available in BIMcollab ZOOM as if they are native properties. They are usable in all other functions of BIMcollab ZOOM, like Smart views, Clash rules, Lists and any other place where IFC properties can be found. To be able to ...

Edit Smart Properties as CSV files

When creating a Smart Property to structure the data in IFC files, a lot of input might be required to define the property completely. In order to make this process easier, Smart Properties can also be imported, exported and edited as CSV files. To ...

Combine values from multiple properties into one Smart Property

Do you want to advance your knowledge about Smart Properties? Go to our BIMcollab Academy and enroll in the BIMcollab ZOOM Smart Properties course. In IFC models, values can be found in different properties for different components. These properties ...

The different types of actions for Smart Properties

With Smart Properties, you can either map existing properties to a new property, or define a new property value for an element based on certain criteria. To be able to create Smart Properties in BIMcollab ZOOM, you need an active ZOOM license. Do you ...