Projects are available again in Solibri BCF live connector (9.12)
It is possible again to select a BIMcollab project in the Solibri 9.12 and continue synchronizing BIMcollab issues.

For a few days, around February 15th till 20th, projects could not be selected when connecting to a BIMcollab Space in the BCF Live Connector from Solibri 9.12.
This problem occurred with Solibri version 9.12 and could be resolved immediately by updating to Solibri version 9.13. Now the problem is also resolved in 9.12.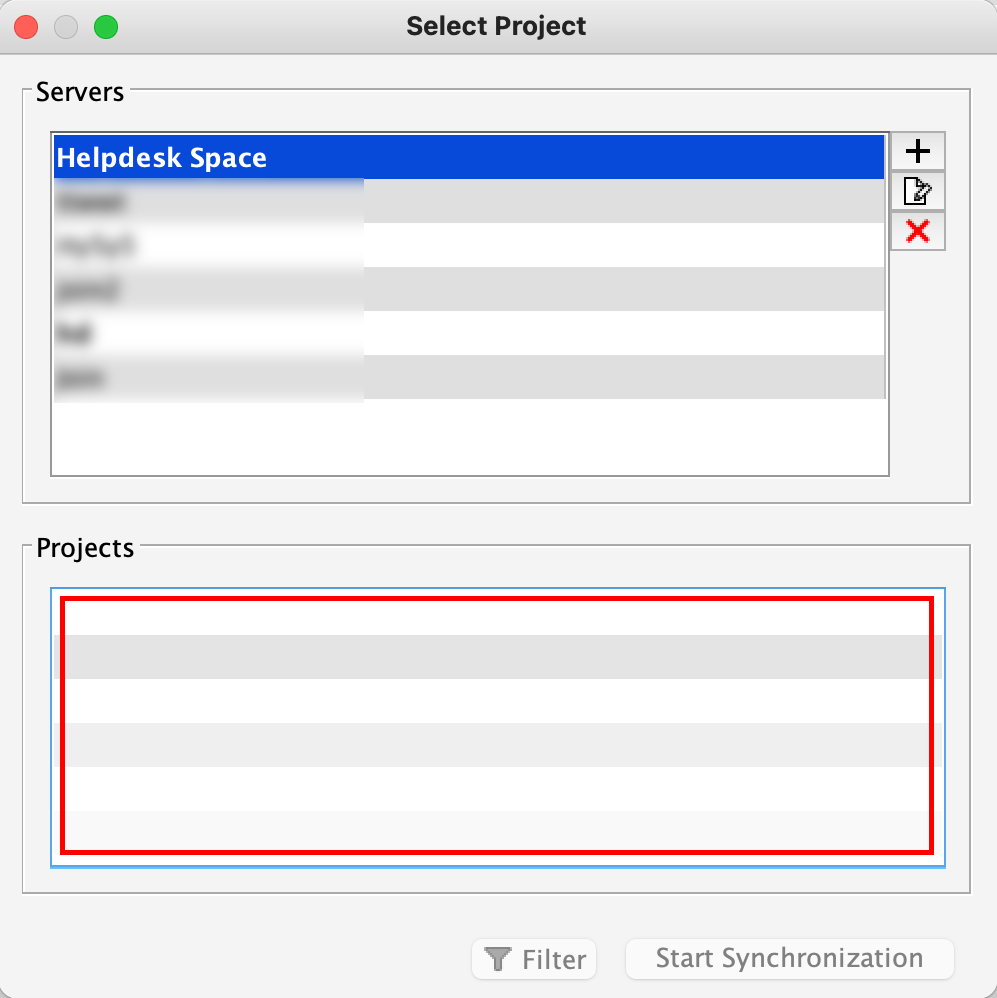 Still not seeing any projects?
Make sure the URL starts with https:// and ends with .com

Make sure proxy server option is off when not in use
File > settings > Proxy server settings

Related Articles

Solibri BCF Live Connector tips and troubleshooting

Save link between Live issue and presentation/checking result Save the Solibri project after issues from presentations or checking results are imported into the BCF Live Connector and synchronized with BIMcollab. Only when the project is saved will ...

Connect to BIMcollab Nexus from Solibri

Solibri is a very powerful and flexible BIM tool. Connected to BIMcollab Nexus it becomes part of an equally powerful Issue management ecosystem. Version 9.12 - The BCF Live connector The BCF Live connector is introduced in Solibri 9.12. Configure ...

How to deal with issues found in Solibri

Optimal workflow between Solibri and BIMcollab Nexus You have been using Solibri Office to evaluate your BIM models and create issues. Let us guide you through the process step by step and demonstrate the optimal workflow. Follow the following steps ...

Publish a Solibri presentation to BIMcollab Nexus

This workflow only applies to Solibri 9.10 and earlier versions. From Solibri 9.12 onwards, issues are synchronized through the BCF Live Connector. BCF Live does not support presentations, however it is possible to import issues from presentations ...

Why was my issue data overwritten by Solibri?

This workflow only applies to Solibri 9.10 and earlier versions. From Solibri 9.12 onward, issues are synchronized automatically through the BCF Live Connector. When exporting changes to BIMcollab Nexus, the BCF Connector compares the versions of the ...