BIMcollab Cloud keeps track of all issues and every change that is made to provide a full audit trail. That's why it is not possible for any user or admin to delete existing issues or changes made to these issues.
After issues are resolved you can close them, to keep a clear overview of all issues which still need to be resolved.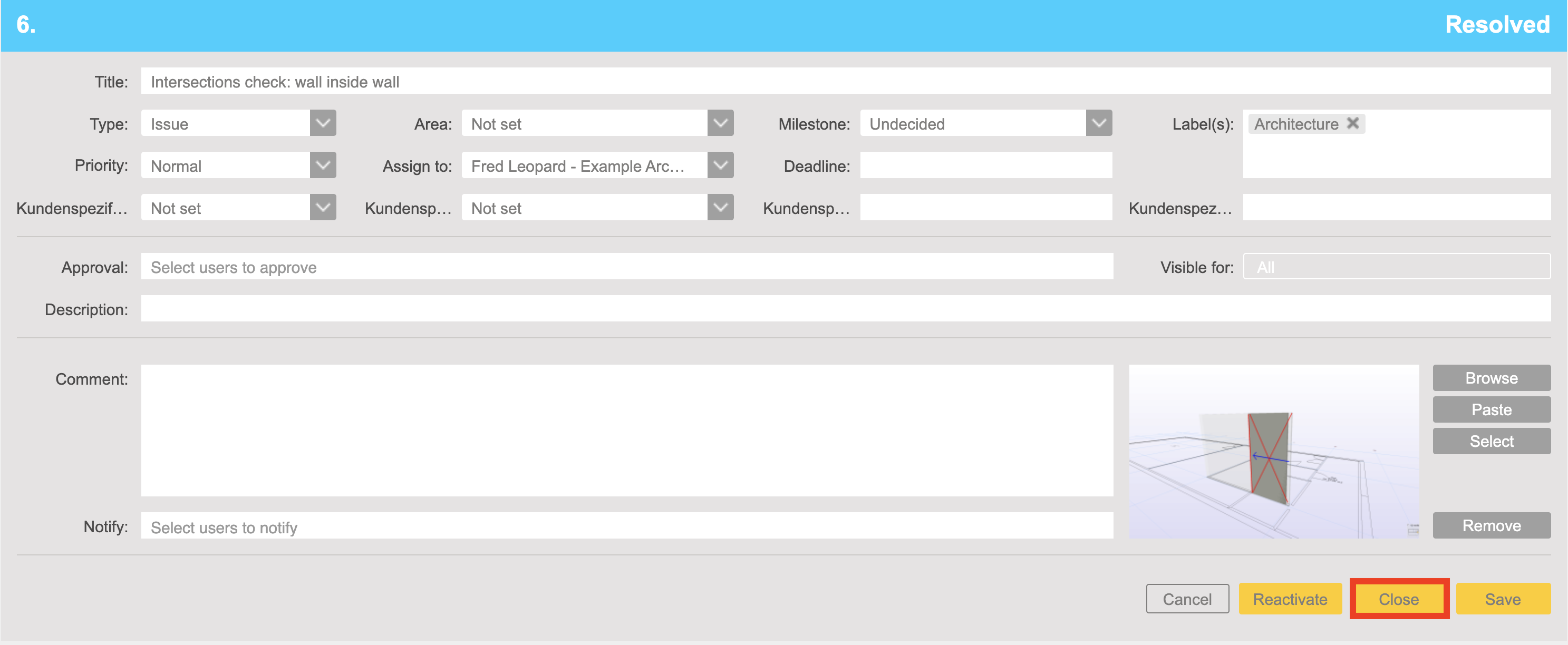 By setting a filter for the status of the issue, closed issues can be easily hidden from lists.