Space account

A Space account is specific to the private BIMcollab Cloud space you are added to.

The information in this account consists of your name and initials, and can be edited by both you and the administrator of your space. In contrast to the BIMcollab ID, this means this information is not personal to you, but is owned by the space administrator. Only the language setting is personal to you.

This account is created for you when:

You are added to a private BIMcollab Cloud space

You will have a separate Space account for every private space you are a part of, so the information can differ across spaces.

To access your Space account for the space you are logged in to,
click on your avatar, and choose
'
My account'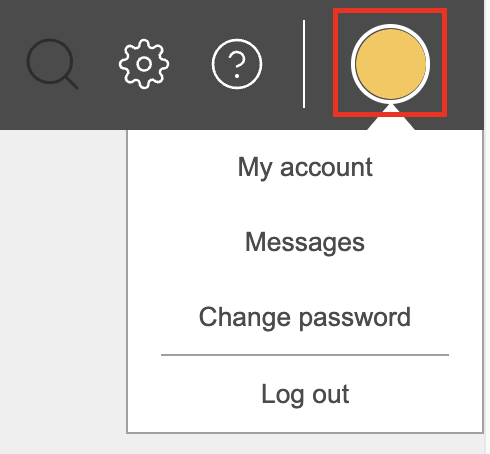 From your Space account, you will also be able to access your BIMcollab ID by clicking on 'My BIMcollab ID'.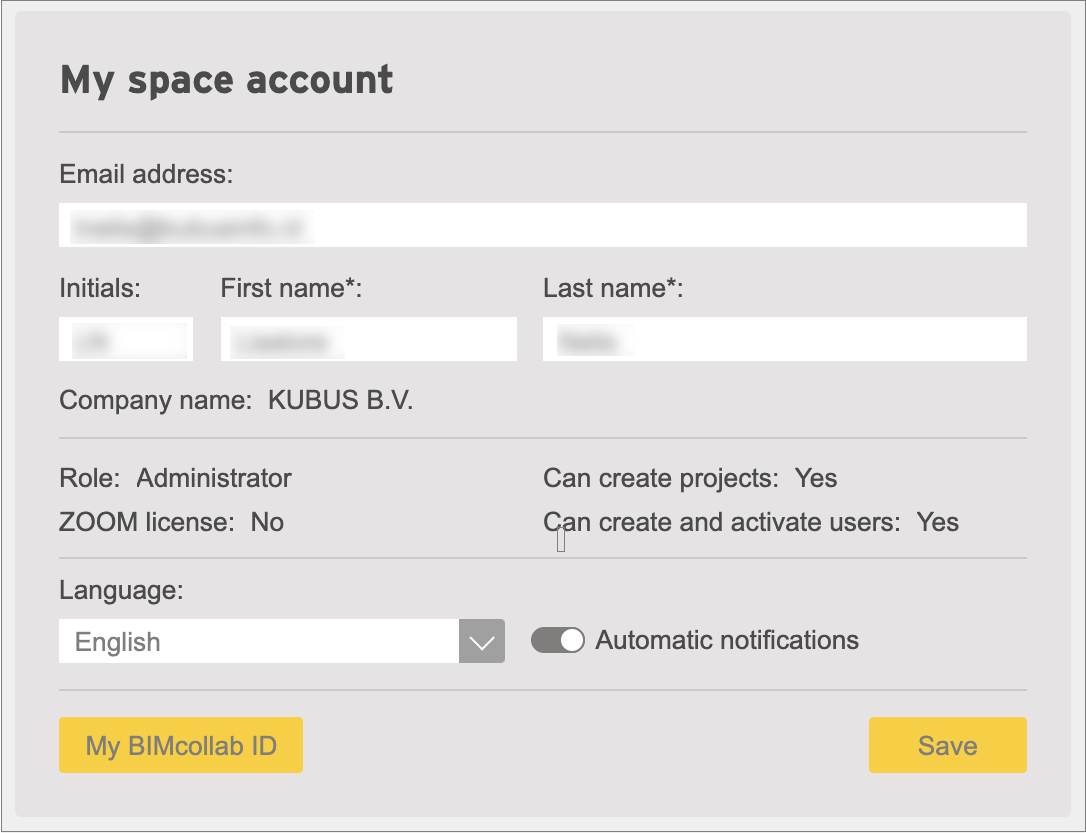 How a space administrator can edit users' Space account information

The space administrator can access the Space account information of the users in the space, by going to Settings > Administration and selecting the Users tab.
Find the user for who you want to edit the information in the user list, click on the menu button
in the last column and choose 'Edit user'.