In the BIMcollab ecosystem, there are two different kinds of accounts.

Space account
A Space account is specific to the private BIMcollab Nexus space you are added to.

The information in this account consists of your name and initials, and can be edited by both; you and the administrator of your space. This information is owned by the space administrator. Only the language setting is personal to you.

You will have a separate Space account for every private space you are a part of, so the information can differ across spaces.

This account is created for you when:

You are added to a private BIMcollab Nexus space

The infographic below shows the
differences between Space accounts and your BIMcollab ID.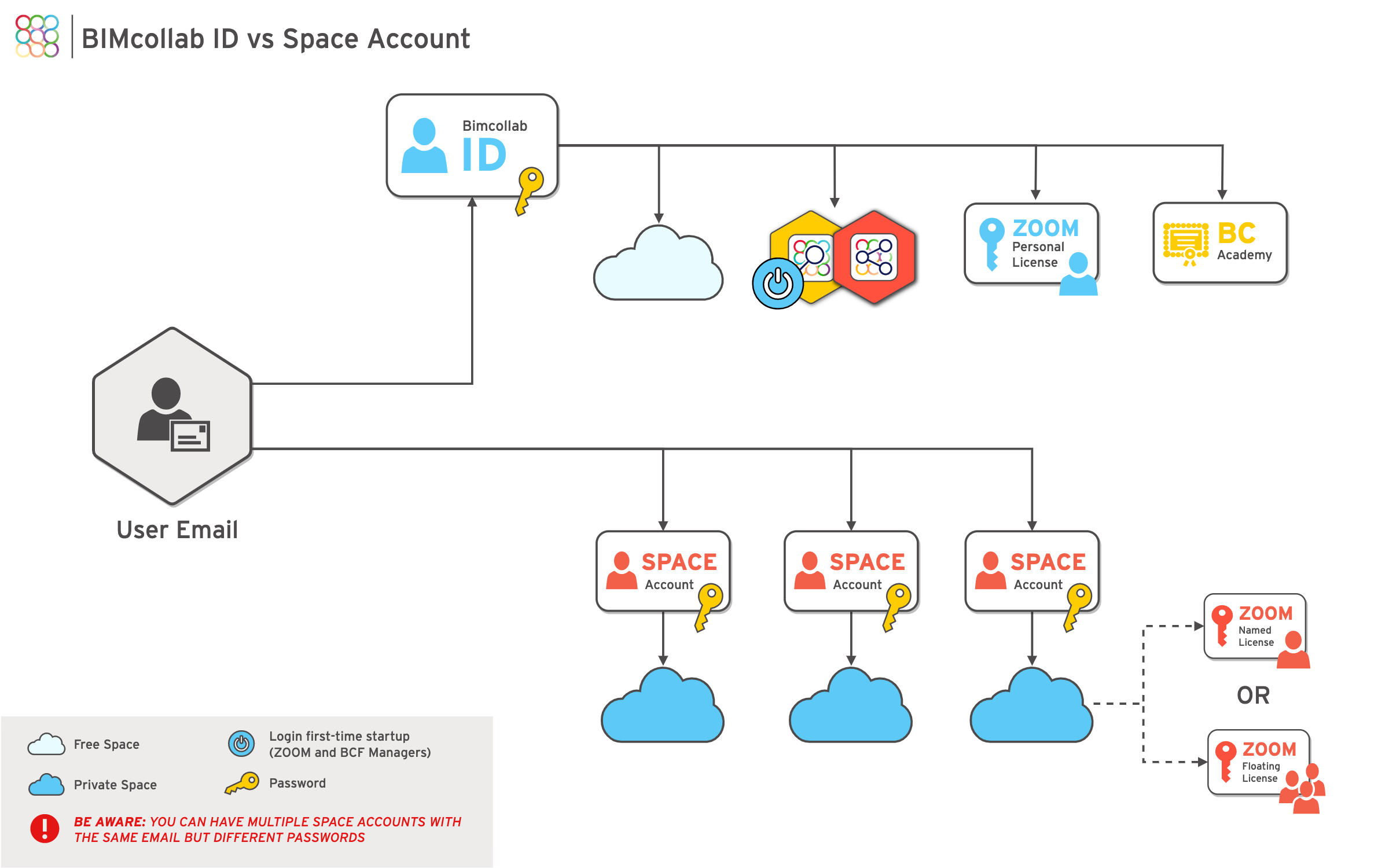 Access information of your space account
Open the private space in a web browser


Click on your avatar, and choose

'My account'




My space account

Contains your space account information.
You are also able to see your Role within the space (Administrator or user) and the user rights you have within the private space.
Avatar

Change your avatar here. You can upload an image file of 1MB max.
This avatar will show up in the history of the issues when you have created or made changes to issues.
Security

The administrator of your space can choose the security level of your space.
If the two factor authentication is set to 'Individual choice' in the admin panel of the space, you can choose to activate the Two factor authentication in your space account.