The BIMcollab Installer is an application which helps you to manage all of your installations for BIMcollab Zoom and the BCF Managers.

It can automatically detect when new updates for any BIMcollab applications are available, and allows you to install all or multiple updates at the same time.


The BIMcollab Installer is currently only available for Windows.

When opening the BIMcollab Installer, it will scan your computer for any software for which a BCF Manager is available, and show you if there are updates or new installations available.

Up to date

: The most recent version of the BCF Manager is installed


Update available

: A more recent version is available, or the BCF Manager is not yet installed for this program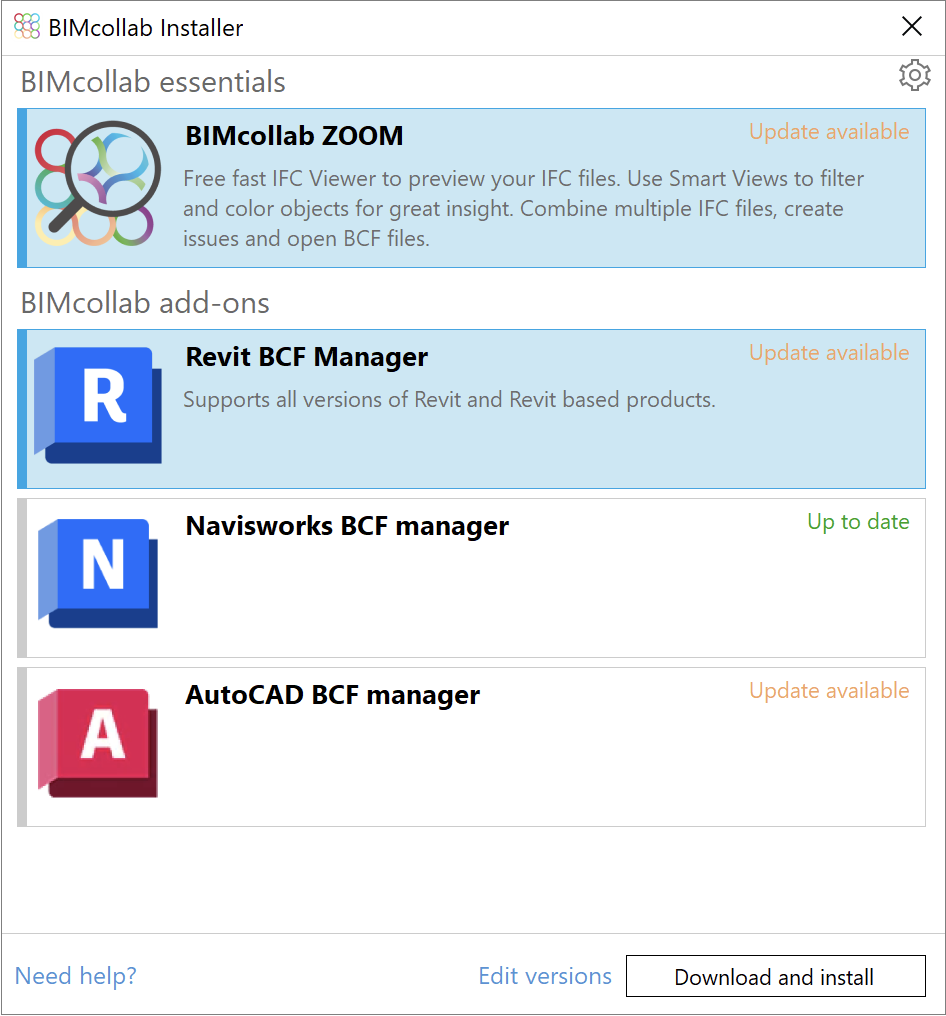 Autocad will only be detected and have access to plugins like the BCF Manager, if it is installed in the default installation folder C:\Program Files\Autodesk\AutoCAD XXXX.

Other applications can be detected regardless of their location.

By default, all available updates for the software installed on your computer will be performed when you click on "Download and Install". To customize which updates should be installed, click on "Edit versions" at the bottom of the window.